Oct. 17, 2023
Transformer Dielectric Insulating Oil Test Kit, Oil BDV Breakdown Voltage Tester is developed and manufactured according to the national IEC, ASTM D standards to measure breakdown voltage of transformer oil;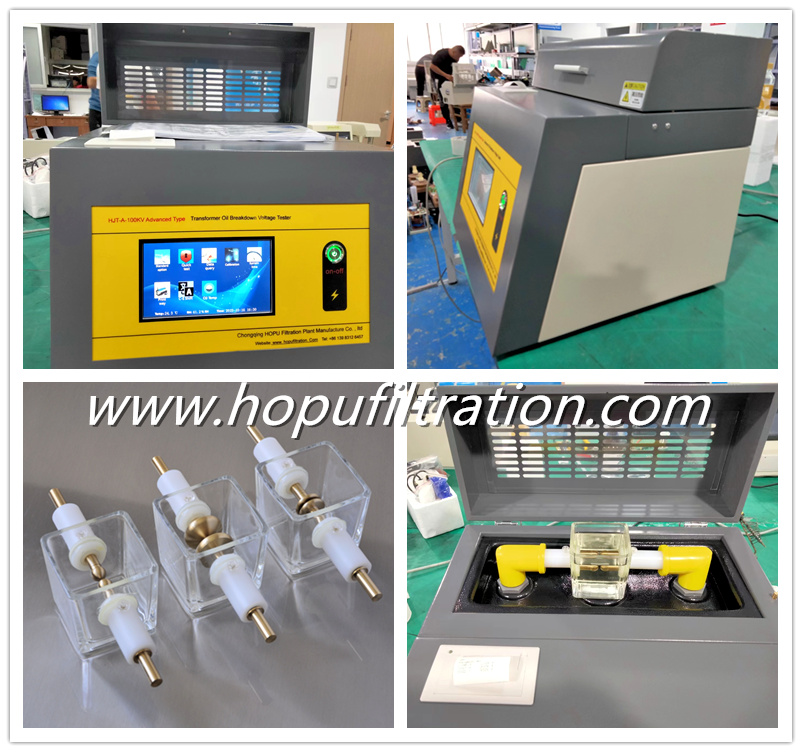 HOPU transformer oil bdv tester is designed and researched by our technical based on the IEC156 requirement. It is one fully automatic testing instrument.
In order to satisfy different client's requirement, we design single-cup and three -cup. big color LCD display and touch screen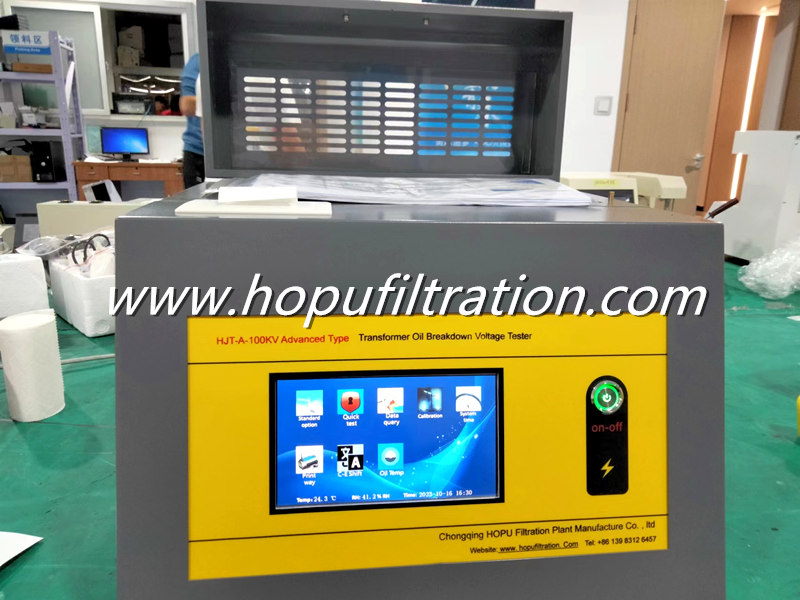 The instrument is easy to operate and beautiful in appearance. Adapted the use of automatic digital microcomputer control, the measurement accuracy is high, anti-interference ability is strong, safe and reliable.
Hot tags: transformer oil BDV Tester, oil BDV tester, transformer oil tester.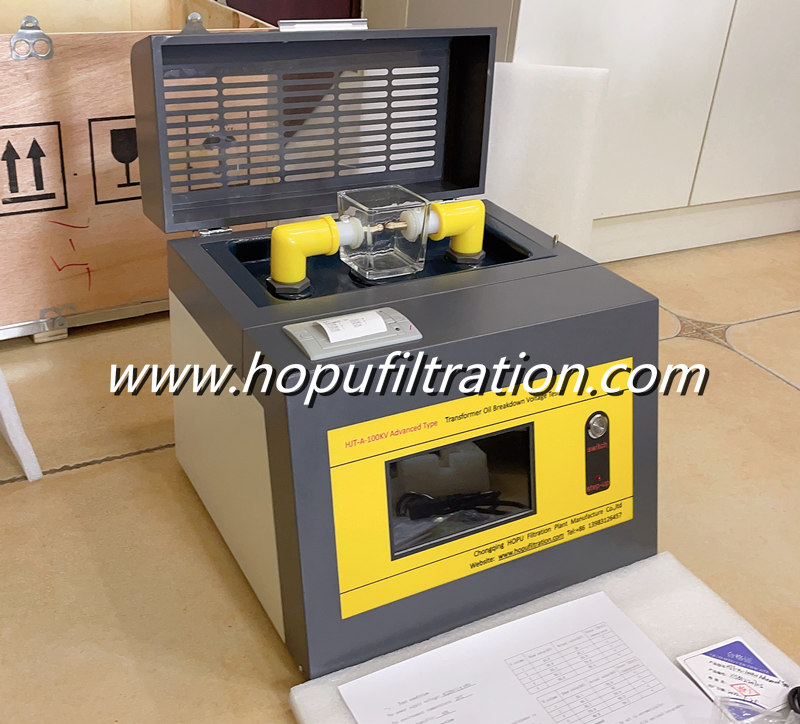 Parameter:
1. Output voltage: 0~100KV (optional)
2. Voltage distortion rate: <3%
3. Voltage raising speed: 0.5~5 KV/S (adjustable)
4. Standing time: 15min (adjustable)
5. Boosting interval: 5 min (adjustable)
6.Boosting frequency: 1~9 time(s) (optional)
7. Booster capacity: 1.5KVA