Oct. 15, 2018
Transformer oil has many maintenance measures in operation such as like China Transformer Oil Filtration Plant. Here, several measures to prevent oil aging are introduced.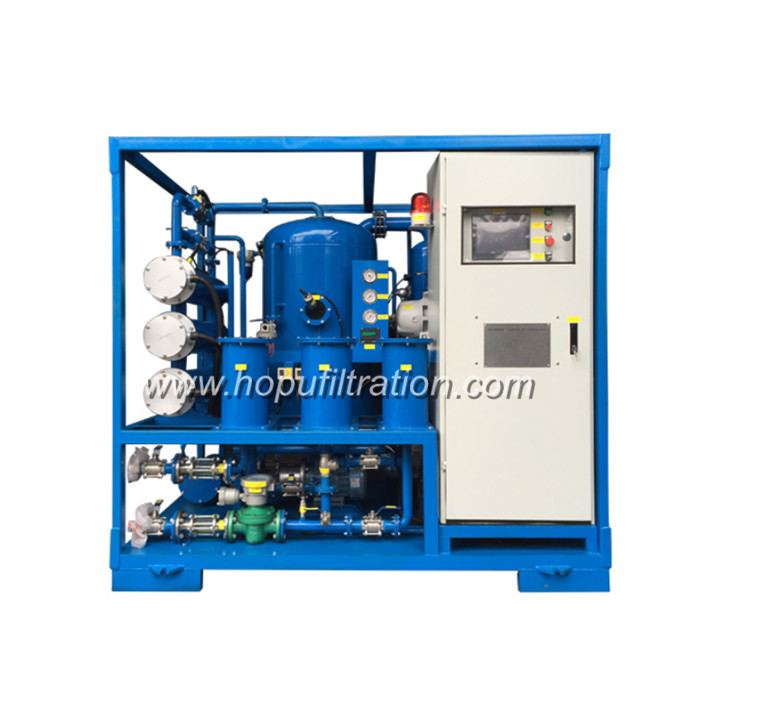 (1) the respirator
Respirators are usually used in conjunction with oil storage tanks. Oil seal (nitrogen protective oil seal box) is usually installed at the bottom of the respirator. The device is shown in the figure.
(2) sealed oil storage tank
It is different from the general oil storage tank, in its internal rubber seals, so that oil and air isolation, to prevent the external moisture and air into some moisture and oxidation.
(3) oil purifier
As a Oil Purifier Manufacturer, we want to say Oil purifier is a device for continuous regeneration of oil with adsorbent. China's regulations, for a transformer above 1000KVA generally should be equipped with a purifier. The temperature difference circulation oil purifier (i.e., thermal siphon filter) is a kind of oil purifier widely used in various countries. The structure is shown in the figure. The temperature difference circulation purifier installed in transformer is an effective measure to remove moisture and acid components.
Through the supervision and management of transformer oil, the fault analysis and treatment of abnormal phenomena are found, and the maintenance and supervision of transformer oil in operation can improve the safety operation reliability of transformer.
In fact,if you visit our website, you will know we supily all kinds of oil treament such as Lube Oil Treatment Machine. And welcoe to contact us for more oil purifier details.