Apr. 17, 2019
Vacuum Transformer Oil Filtration Machine Selection Recommended
Based on years of experience in oil filter equipment development, production and sales, the Vacuum Transformer Oil Filtration Machine Manufacturer has summarized the key elements of oil filter selection for customers' reference.
Oil filter is a very good auxiliary equipment for oil companies, which can help oil companies to save costs to a great extent. But choosing the right filter is important for oil companies below chongqing.
1. Chemical properties of filter materials: select the design materials, filter elements and sealing rings of the oil filter.
2. Filtration process: select the type of oil filter and the type of filter to ensure the amount of processing.
3. Filtration temperature: select high-temperature resistant filter bag and sealing ring, and add insulation sheath.
4. Filtering accuracy: select the accuracy of the filter bag, in micron.
5. Oil viscosity: the viscosity of oil will affect the flow rate of oil. When high viscosity oil is encountered, increase the filtration area of the oil filter.
6. Foreign body content: select the right oil filter, and select the right oil filter according to the moisture and impurities in the oil.
7. Installation location: reasonable installation methods can be designed according to the site conditions of customers, such as side in and side out, side in and bottom out, up and down, down and up.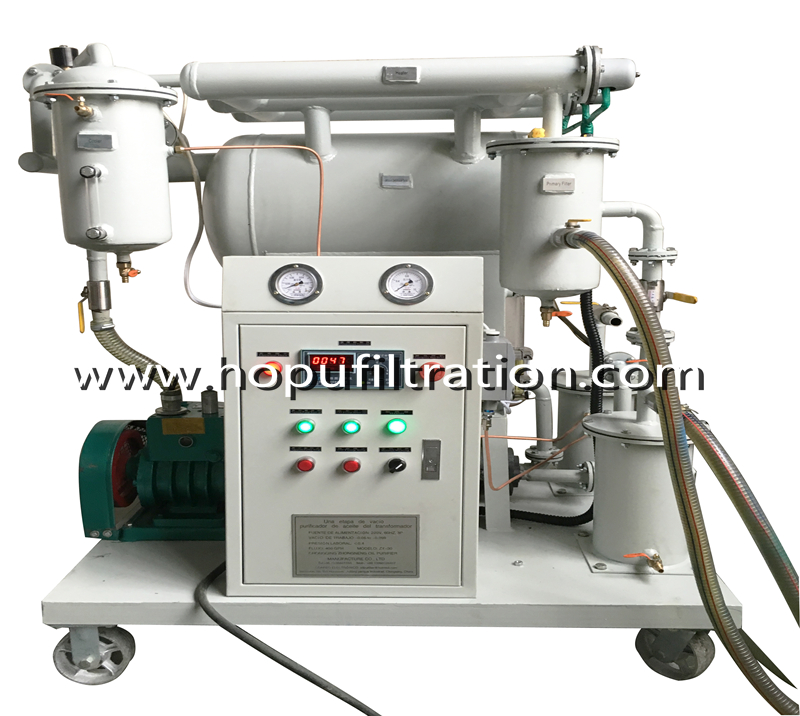 Vacuum Transformer Oil Filtration Machine can remove the solid particle fluid in the pipe and filter the filter with the hydraulic oil filter. In addition to pipe, also used for hydraulic oil filter pressure pipe and ventilation pipe. It belongs to the accumulator and applies pressure to the liquid storage container.
The liquid can be used as a power source for temporary storage pressure relays, for example, when the expected fluid pressure value is applied, the action of electrical contact between the hose connector of the hose connector and the hose end of the high-pressure hose connector or the hydraulic part in the pipe is performed by installing the pipe connection fitting on the pipe. One side of the bottom plate of a hydraulic tank container. Fluid passage through the floor.
Install the sealed control valve for auxiliary plate oil pipeline (manifold) with channel function, external hydraulic components, hydraulic equipment or oil in many node-plate working oil or other liquid fire-resistant hydraulic oil is non-combustible, hydraulic oil hydraulic system oil used in hydraulic equipment, can greatly prevent fire.