Aug. 01, 2019
HOPU TYB Series Explosion proof Diesel Fuel Oil Purifier is ready for shipping to client from Mexico
Function as follows:
1. TYB series oil purifier adopts special coalescence-separation filter, which offering much more higher water removing efficiency than other types of purifiers.
2. Without vacuum heating and high-speed centrifugation.
3. As no heating is needed, the additives in the oil are well prevented from degradation or deterioration.
4. Reduce water content to less than 100 PPM or less.
5.Trolly type, easy to move and operate in workshop.
If you are interested in our explosion-proof Oil Purifier, please contact us for more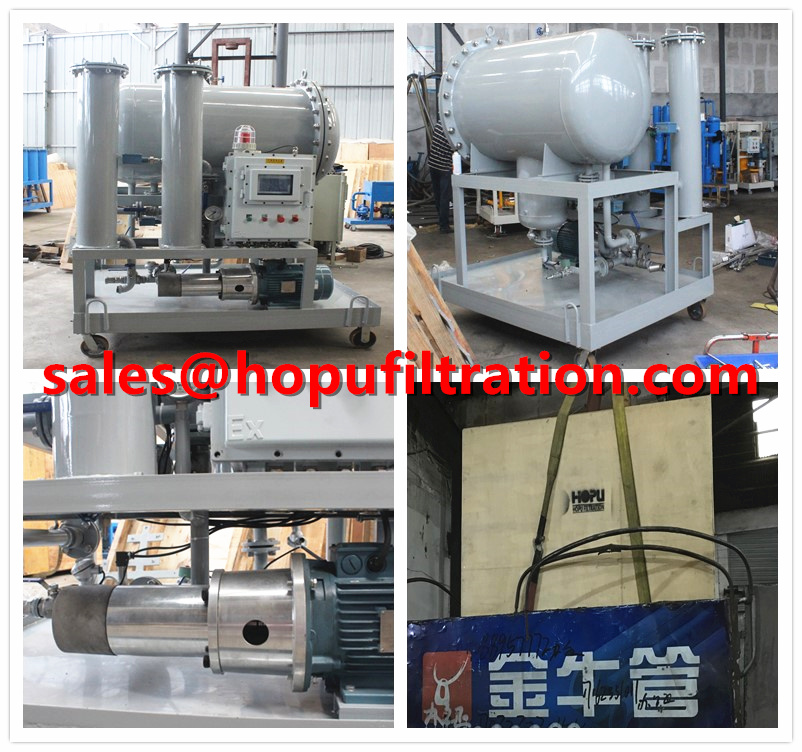 Explosion proof Diesel Oil Purifier