Aug. 02, 2023
ZY Portable Vacuum Insulating Oil Purifier, Transformer Oil Treatment Machine is very small, highly efficient and operated easily. And it can be live operated with electricity, carry out vacuum oiling power equipment and dry moisture of power equipment.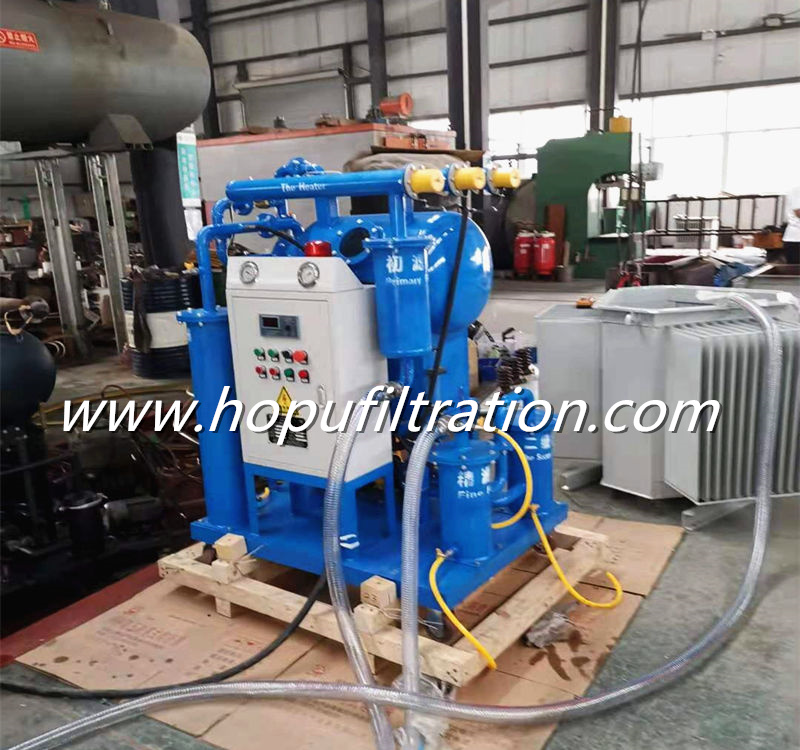 ZY Series vacuum used insulation oil purification plant is applied to purify unqualified or used insulation oils such as aging transformer oil, mutual inductor oil, switch oil, capacitor oil, cable oil, circuit breaker oil etc for new installation or maintenance of equipment. It removes free or soluble water, gases, particulate pollution etc, and increase oil puncture voltage. This plant improves oil quality and thereby extend the life of transformers. Also it can fill the insulating oil into the transformers.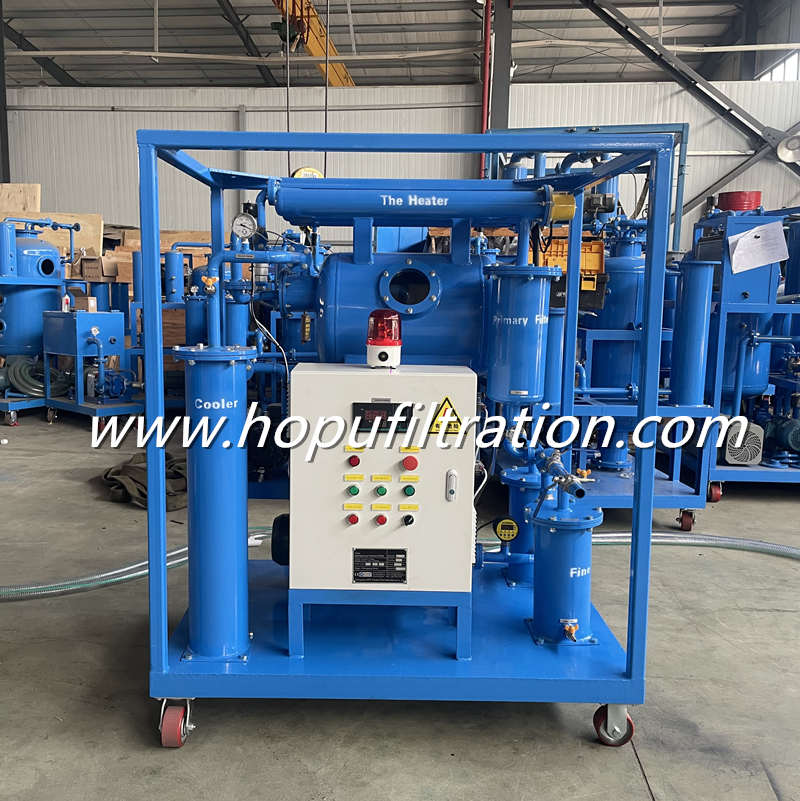 1. Duplex-Stereo film evaporation technology, combined with unique and advanced dewatering, degassing components, it can rapidly and effectively separate water, gas from oil.
2. Efficient electric heating system, heating uniformity, less power consumption, safe and reliable.
3. Double-infrared liquid level sensor, pressure protective system to ensure the machine operation easy and safely.
4. Adopts interlocked protective system which connect oil pump, heater and liquid level sensor to avoid blank heating, blank pumping, oil leak or electricity leak. If there is any fault, machine will power off automatically.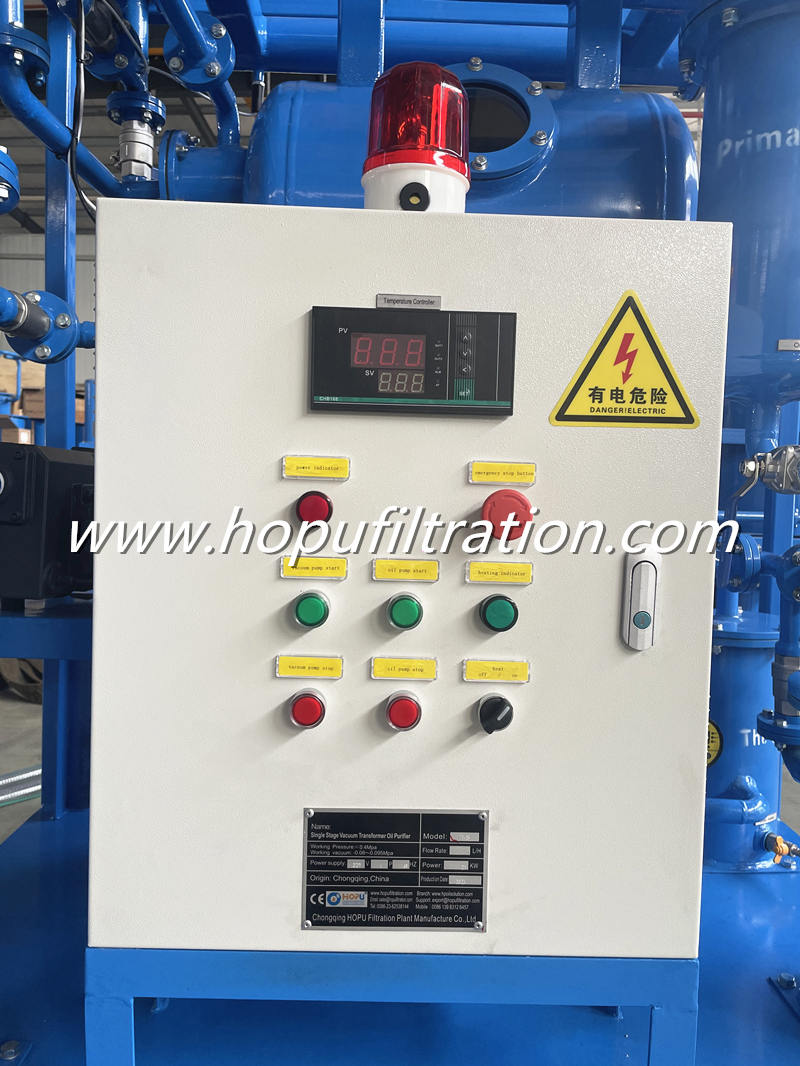 5. Can work with our regeneration device to decolor (and remove acid, oxide, free carbon) if it is required.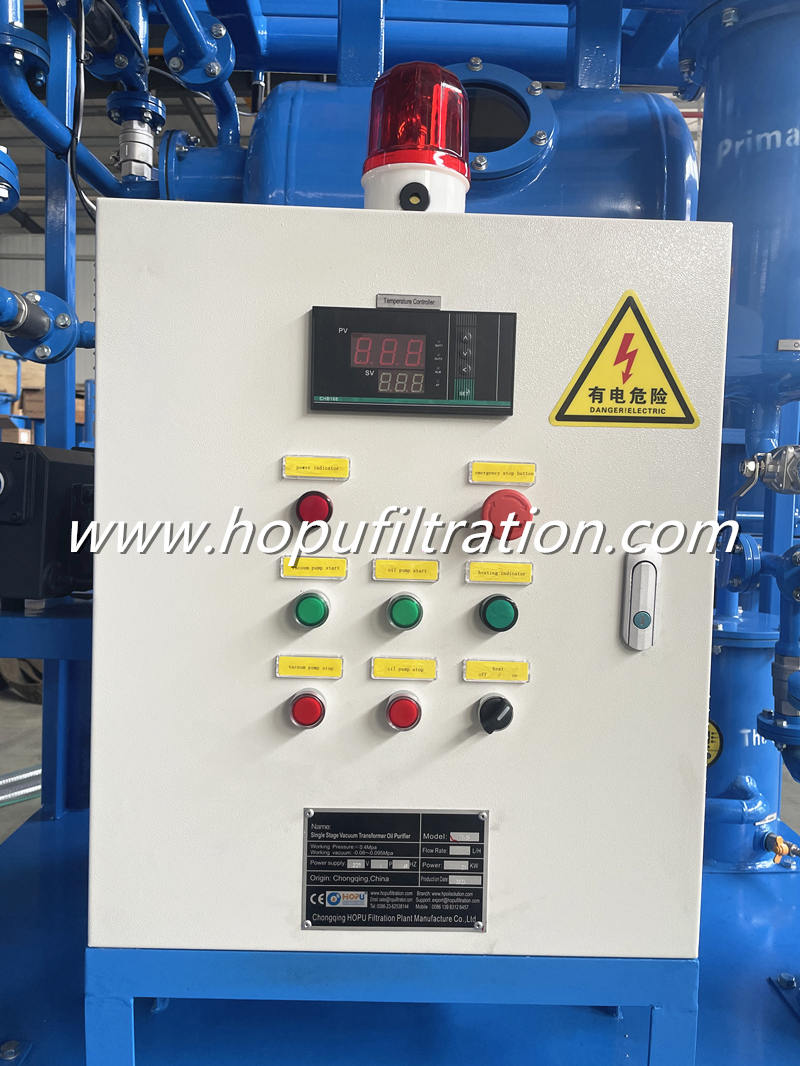 Your inquiry message will be replied within 12 hours
HOPU Website:
www.hopufiltration.com
Branch 1: www.hpoilsolution.com
Branch 2: www.hopuoilpurify.com