Aug. 29, 2023
Warmly welcome African customers to visit our factory for on-site inspection and sign the contract for Double Stage Vacuum Transformer Oil Filtration machine.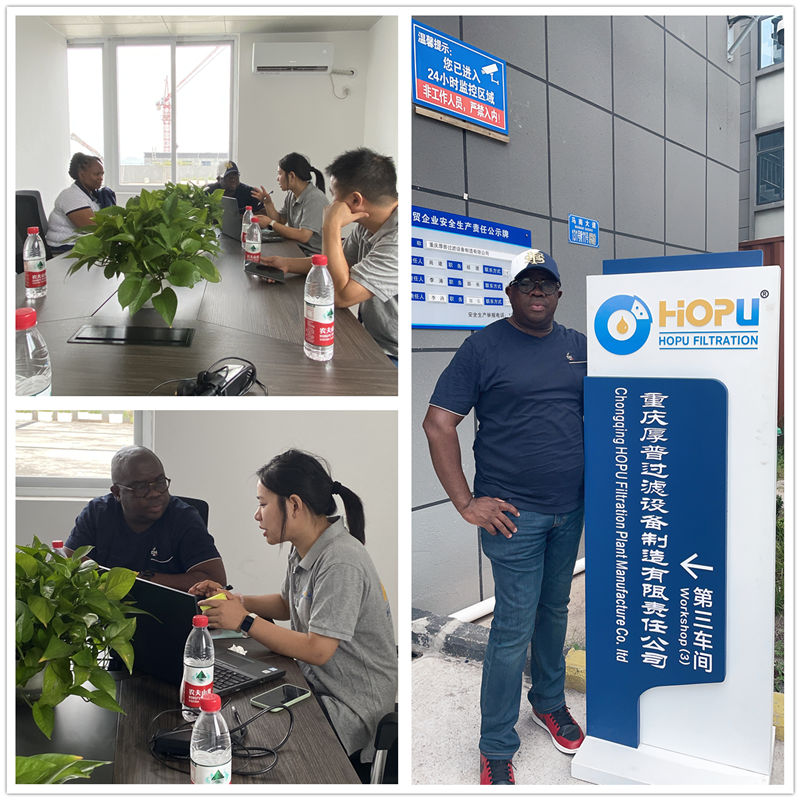 With the continuous development and innovation of HOPU Filtration Plant Manufacture Company, HOPU Company is constantly expanding its market, which has also attracted more and more potential customers to visit the company for oil purifier business negotiations.
Recently, African customers came to the factory for on-site inspection and learning about ZYD Series Double Stage vacuum transformer oil purifier. The company leaders warmly received customers from afar and accompanied them to conduct on-site inspections of the factory and production oil purifier workshop.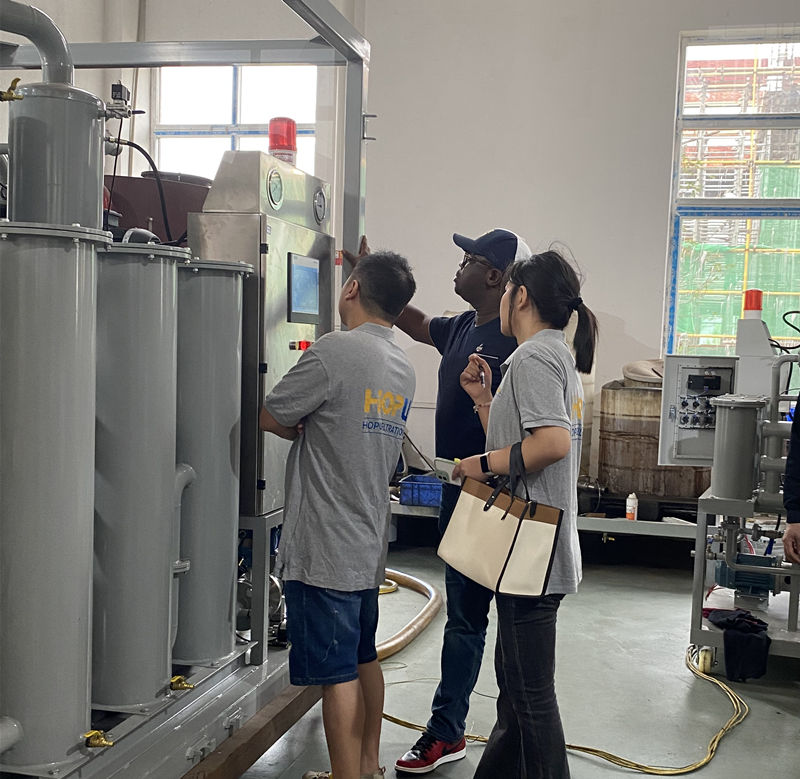 During the visit, the company's technical personnel provided detailed answers to the customer's questions about vacuum transformer oil filter dehydration and degassing, with rich professional knowledge and enthusiastic work attitude, leaving a deep impression on the customer.
After the visit, the customer had a serious communication and exchange with our company's leaders, and they highly recognized our company's transformer oil filter and oil testing products and management model. They signed the contract on the spot and hoped to maintain long-term friendly cooperation with our company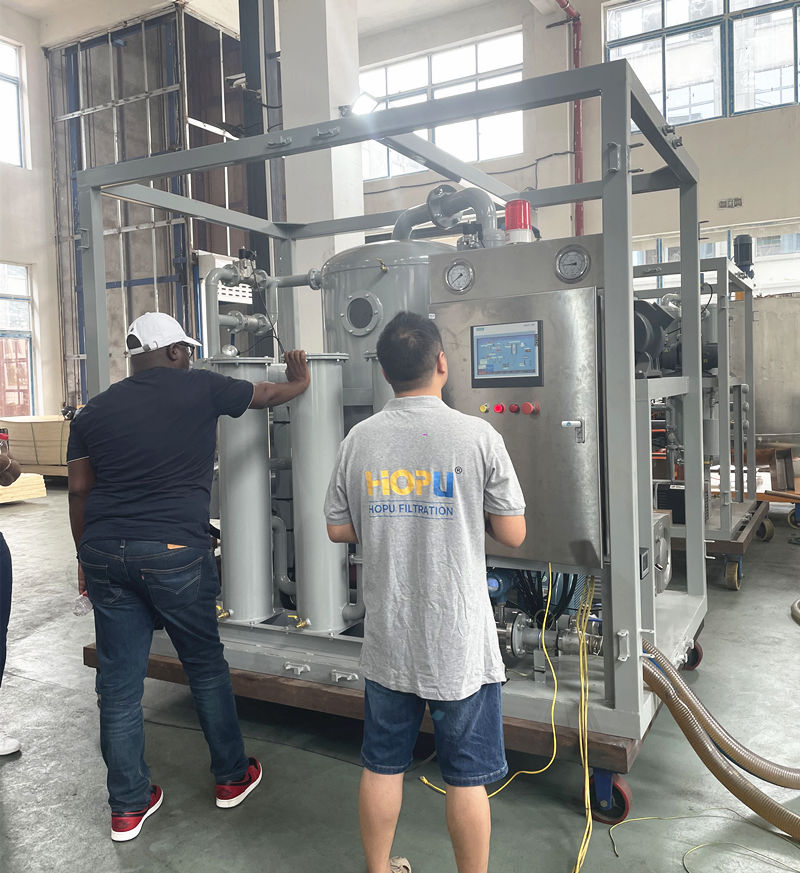 Chongqing HOPU Filtration Plant Manufacture Co.,ltd is a new and high-tech joint-stock enterprise established on the basis of HOPU Oil Purifier Factory and HOPU Oil Tester Factory. We have three workshops located in different industrial park, which allow you to choose the most customizable model, best suited for your application needs.
Our Products:
1. Oil Filtration and Purification Equipment
Designed to remove contamination (water, particulate,gas, varnish, color, Acid or PH Reduction.etc) from a wide variety of fluids, including: Dirty Oil Filtration designs and manufactures the latest in cutting edge filtration systems. We specialize in the filtration and purification of Hydrocarbon based fluids such as Transformer oil, Insulation oil, Cable Oil, Turbine Lube Oil, Hydraulic Oil, Compressor Oil, Gear Oil, Light, Heavy Fuel Oils, Fire Retardant Hydraulic Fluids, Dielectric - Transformer Fluids, Heat Transfer Fluids, Gasoline, Solvents and Many Fluid Chemicals.
2. Oil Testing Unit
Specially for oil analysis device and high voltage transformer test equipment research and manufacturing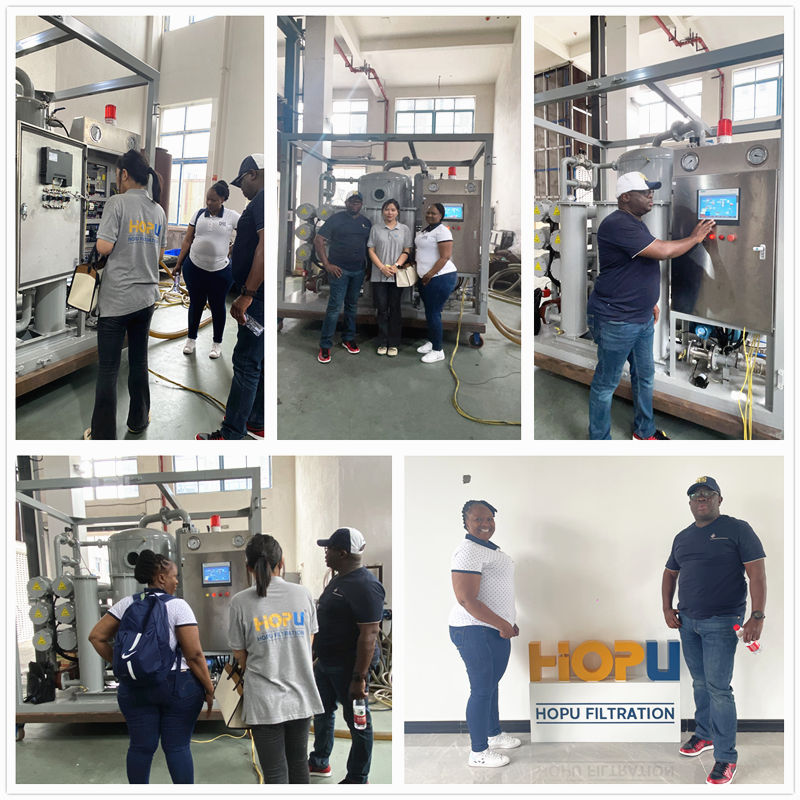 Welcome customers to negotiate the oil filtration machine and oil testers!
Website: www.hopufiltration.com
Branch 1: www.hpoilsolution.com
Branch 2: www.hopuoilpurify.com